The trip is January 27th - February 3rd, 2008 in fabulous Colorado.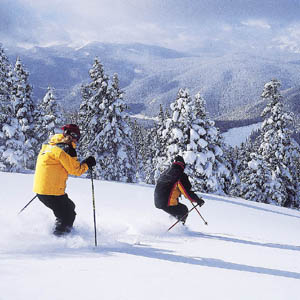 After a few hours of work, I finally got the new website up for Kay Redmond's Annual Ski Trip. I wasn't able to go skiing in Colorado last year, but have enjoyed going on 4 other occasions with this group. It is very affordable...under $900 for the week's lodging, food, lift tickets, and airfare from Atlanta....so not too bad.
The website is here
, if you want to check it out....or even sign up for the trip and come with us!