While on
Sapelo Island
recently, I was reminded of my old online journal. So I thought I would give credit to Rita for my venturing back into the world of blogging.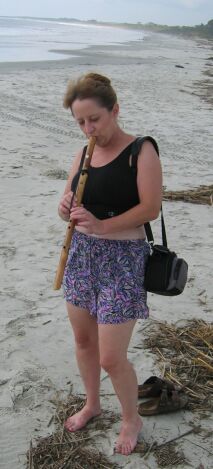 FLUTE
by
T. Newfields
Hollowness resonating
through bamboo pipes.

Lips touching wood
in temples with glittering lights.

Breath to grain - melodies to refrains
as a dozen holes make one whole
while music elevates hearts
to heights.

Celebrate music and
make your heart a flute
whose notes play skilfully
while your breathe stays loose.