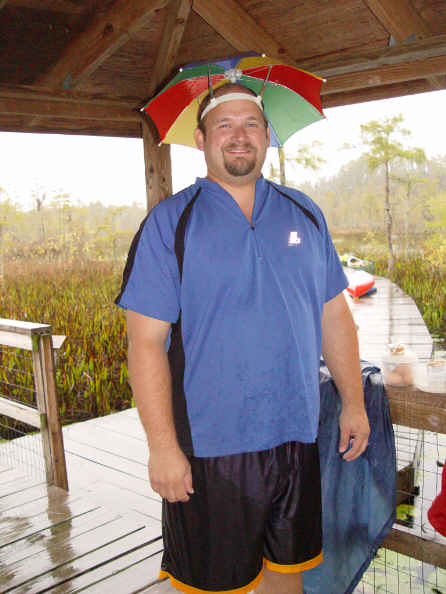 This weekend, I joined 15 other nuts and spent the weekend paddling around Grand Bay Swamp in the rain. We had such a blast! Of course, it was beautiful and the rain wasn't really even an annoyance.
A few photos from the trip are at
the G W S website's Grand Bay Swamp page
After the swamp paddle, we camped at
Reed Bingham State Park
and had a great supper. Rita brought southwestern stew, Cheryl brought pecan pies, and Anne brought salad and banana bread. YUM!